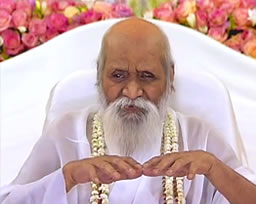 Help
Trouble Shooting:
After reading points below, if questions,
fill out 'Request Form' and submit.
How site works
Before Registering:
- You may see all 12 Video Lecture titles
available by viewing the Playlist
OR
- View all slides on the home page carousel
- Buy Booklet: Parliament of World Peace -
a beautiful, full colour summary of all 12 Video Lectures, A4 size, 40 pages - USD $25
To view Video Lectures:
Step 1. Click 'Register' button and fill in information
Step 2. Receive and reply to email confirming your registration
Step 3. After receiving confirmation, 'Login'
Step 4. Now go to 'Subscriptions', to pay for videos:
• 1 Video Lecture to view within 30 days from time of payment - USD $30
• 12 Video Lectures to view within 1 year from time of payment - USD $340
Step 5. A PayPal page will open, follow instructions. After paying, It will lead you back to the site.
Click 'Playlist', find, in the list, the video, click link. You will, by default see the 'Small' size. However, you do have the choice to view the video in 'Large' or 'Small' (see link directly below the video).
Choose the quality you would like.
Step 6. Choose the size you would like to view Video Lectures: Large or Small

Need help registering
Click 'Register'
Fill in information, after reading terms and conditions pop-up, then agree to both 'Agreement' and 'Terms and Conditions'.
You will receive an email confirming your registration.
Need help logging in
Once you have registered, you will receive an email to confirm registration. Then reply to that email, and you will receive your user name.
Click 'Log In'
Fill in confirmed user name, and password. Click 'Remember Me' to bypass this step next time.
Need to remember my password
Click 'Log In' in side bar, and click 'Lost Password'. This will take you to a page where it is possible to create a new password.
Need help subscribing / paying for a video
Register, Login, go to Subscribe page.
Choose either:
- 'Subscribe' to 1 Video Lecture. You have 30 days to view 1 video from the time you pay.
- 'Subscribe' to 12 videos. You have 1 year to view all 12 videos from the time you pay.
Video speeds
The videos will play at 600 kbs (Large) and 300 kbs (Small). 'Large' is wonderfully clear and beautiful quality video.
Choose the 'Small' size for a slower computer and slower internet connection. You may view either in full screen mode.
What minimum connection speed is needed to play the videos?
400 kbs (0.4 Mbs) for the 'Small' 300 k version. Better results will be gained with highest possible bandwidth.
Need help playing video
The plug-in to view the video installs itself automatically. However, if you are having trouble, try manually installing the plug-in by clicking here.
System Requirements
Windows:
Octoshape works with Windows 7, Vista, XP, Server 2003, and Windows 2000.
Mac OS X:
Octoshape is a Universal Binary that runs on both Power PC and Intel based Macs with OS X 10.4 (Tiger) or later.
Linux:
Octoshape requires libcrypto.so.0.9.8 which is part of OpenSSL-0.9.8, and an http-enabled media player (MPlayer or similar).